Sunflower News Archive
From Anna – Parent-Child Classroom Sharing This Week
Dear Sunflower Families,
Happy February! During January we were lucky enough to welcome Connor Nguyen to our classroom. Connor is brother to Preston (in Maple) and Spencer (in Butterfly) so they are not completely new to our school, but please welcome his parents Christie and Kahn to the Sunflower Cottage anyway! The children have all been so kind and joyful in helping Connor to get settled, it's wonderful to see them step up in their helpfulness and patience for a new friend.
Parent-Child Classroom Sharing
This week, on the 6th, is one of my favorite events of the year, Parent-Child Sharing. This is the time when you are welcome to come into the classroom, (from 4-6), and let your child show you the work they've had lessons on. For this event please remember to pick up a little early and leave time (a half-hour is good) for your child to get to demonstrate some of their favorite things. Another great option, if you're able, is to pick up at 3, go and get a little snack together, and then return at 4. Grandparents/siblings/loved ones are all welcome for this joyful event.
February brings the first glimpses of Spring as well as Valentine's Day. Please note that your child will have many opportunities to make Valentine's and love notes in the classroom because expressing sweetness towards a friend is a year-round event. There will be more heart-themed goodness in the classroom for them to be inspired by. We ask that you please keep valentines and candy at home during this holiday. Thank you so much.
Last, but not least, this month we will be joined by our two student teachers from the Montessori Institute as they finish their observation sessions. Their names are Vivian and Hannah, so don't be alarmed if your child reports that a new person was in the classroom all day observing. It's big work!
I look forward to seeing you all this week for Parent-Child Sharing, as always, please send me any questions you may have.
All my best,
Anna
---
From Room Parents – Happy New Year Update
Happy New Year! Let us hope it's a good one full of health and happiness for all. There are a few items of business to cover whilst we all enjoy Winter Break.
Silent Journey & Discovery | Friday, January 24 at 6:00pm – 8:00pm & Saturday, January 25 at 8:30am – 1:00pm
Huck started in Sunflower Cottage a tad shy of a year ago in January 2019. Prior to Sunstone Montessori School Huck attended a non-Montessori childcare center. Our exposure and understanding of the Montessori method was limited. However, based on our observations and research we were certain Huck (any child, really) would thrive in a prepared environment with a community of peers along with capable, observant guides leading the way.
To be plain we were super jazzed to start our journey at Sunstone. In my excitement, I registered for the Silent Journey and Discovery parent education program and attended prior to Huck's first day. It was a little daunting being the new kid and 'giving up' a large part of a weekend. But, I wanted to learn more and in all honesty, I also wanted a little taste of the amazing experience and education Huck was about to embark on. The experience did not disappoint. In fact, I wish I could go again! I will go again. However, this year it is Adam's turn to indulge in the wonder of observation and discovery this program offers. I gained far more than I 'gave up' especially considering what I'm about to share with you!
If your child is anything like mine, Sunflower Cottage is a little bit like Vegas. What happens in Sunflower Cottage, stays in Sunflower Cottage! Huck shares zippo, zero, zilch, nada… NOTHING with us about his days spent in paradise (at least that is how I view Sunflower Cottage). Perhaps he is preparing for a career in espionage or human resources (same thing essentially). However, Anna assures us otherwise and that the real reason is – and I am paraphrasing terribly here – there is so much and the day is so long (bisected by a nap for some) and who discusses the minutiae of their day anyhow. I digress. If you are left wondering at the end of each day, what on Earth does my child do all day? Or, what are these knobless cylinders or red rods or pink tower or [insert the item you have heard one time in passing under your child's breath after a car trip long interrogation here] I keep hearing about? Why is my child blind-folded, washing windows or tables, and what kind of school is this anyway? Knobless what again? Then this is the event for you! Cross my heart and hope to thrive.
You will observe the prepared environments – toddler, children's house, lower elementary and upper elementary. You will choose and do the work in these environments. You will have uninterrupted access to the Guides (save the silent part) and you will hear them throw around terms you do not know or understand – it will be strange, delightful music to your ears. You may even get a lesson (or two or more if you are a real go-getter) from our very own and most amazing, Anna, or another of the incredible Montessori Guides Sunstone is fortunate to have. You will leave with a broader and better understanding of the thoughtfully crafted approach and community which our children are actively developing, learning and evolving in each day.
Henceforth you will want to ditch work and join your child's classroom each day because the work they do is so interesting, foundational and fun. The curiosity and desire to learn is contagious. I cannot recommend this journey enough – give it a go! Register by clicking below.
Gratefully,
Your Sunflower Room Parents
Kristiana Kroneck (mom to Huck) & Shawna Williams (mom to Eloise)
---
From Anna – Thank You!
Dear Sunflower Families,
I hope you are all enjoying this holiday break and having such fun with your families.  I was so happy to hear the sweet singing of the children at Winter Sing and watch as they all enjoyed themselves with the beautiful crafts.  Thank you to Kristiana and Shawna for setting that up and helping us make such lovely things.
Thank you so much to everyone for the heartfelt cards and gifts.  I appreciate all the love that you and your children give me, and I feel very grateful.
As we finish out the year and prepare to come back together in January, I think this can be a great time to talk with your children about resolutions.  Whether you have this conversation in parts or all at once, over dinner or during a neighborhood walk, I think it can lead to some great opportunities for growth.
Start your conversation by observing that the year is coming to an end –
"It's the end of December and soon it will be a New Year!"
(depending on the age or interest of your child, you can talk about the sun and the earth and what actually makes a year, or you could show them a calendar)
Talk about some of the ways your family celebrates during this time of year and then introduce the idea of a New Year's resolution.
"A resolution is like a promise you make to yourself.  It's something that you want to remember to do, to work on, or to master."
Share with your child what your resolution might be.  I think this is an opportunity to show them that all humans are works in progress and that growing and learning never stops.  Maybe you resolve to finish a project around the house, "I'm going to reorganize the garage," maybe you have a goal to read more books in the new year, or to practice something less tangible "My resolution is to be more grateful.  I want to notice things that are wonderful and make sure I tell people around me when they are making the world a better place."
Talk with your child about what their resolution could be.  Is there something they want to master this year?  Writing their name?  Tying a bow?  Remembering to feed the cat without being asked?  They might surprise you with their ideas.
It could be helpful to find a place where you can all write these down so that you can help each other to achieve your goals during the year.
Whatever your resolutions may be, I hope you are all warm and happy during the end of this year and I look forward to seeing what the New Year brings!
All my best,
Anna
---
From Anna – Fish Funeral
Dear Sunflower Families,
this morning I shared with the children that Gippy, the orange goldfish, died. I explained it by saying that Gippy's body is no longer working and although Gippy was once alive, she is now dead. I let the children ask any questions they wanted, which were mostly comments about how they felt or questions about how you know when a fish has died. Some of them shared that their pets have died before and how they felt about that.
This afternoon, while the nappers were sleeping, I took the older children into the Sunberry Garden and we had a short and lovely ceremony. I explained how now that Gippy is no along alive, her body can help the earth. We chose a spot underneath a tree and I shared that in time, the earth will absorb Gippy and the tree will be able to grow stronger because of Gippy's body. We dug a hole and wrapped Gippy in a leaf. We took turns placing rose petals onto her body and then filled up the hole with dirt again. The children were kind and patient, and took turns saying that they liked watching her swim, or they enjoyed seeing her. At the end, as we walked back to the classroom, one child remarked, "I think that tree looks bigger already."
If you or your child has any other questions about this, please don't hesitate to ask.
All my best,
Anna
---
Winter

 Sing & 

Solstice

 Celebration | Craft Supplies Donation & Volunteer Sign-up

Prepare to get crafty.  End of year and the Winter Sing and Solstice Celebration (12.20.2019) are comin' round the bend like a wood-paneled station wagon on an icy mountain road. Sign-ups for craft supplies and volunteers to setup are now available via the link below.  Along with all of the classrooms we have a couple of delightful craft projects planned for families to enjoy together in the Sunflower Cottage come December 20 after we all enjoy the musical stylings of the Children's Houses in the Commons at 1pm.  The classrooms and Room Parents need a little help gathering a few supplies in preparation for this wonderful event.
Please take a moment to peruse the sign-up list and kindly place contributions in the collection box in the Commons by 5:30p on December 16.
To learn more about the Winter Sign and Solstice Celebration view the CALENDAR EVENT.  We look forward to celebrating the Winter Solstice and the season with you all!
Appreciation Cards and Gifts | Guides, Assistants & Support Staff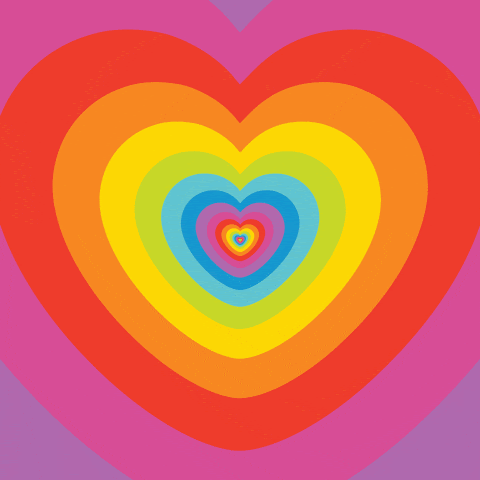 At the end of the year we ask our community to thank the guides and assistants – Anna, Neelam, Peyton and Margaret – for the amazing support and enrichment they offer our children. I know how grateful we all are for the work they put in with our children; their thoughtfulness and kindness is present each day in the classroom.
As always, contributions of any amount are welcomed, voluntary and much appreciated. Everything we collect will be carefully and anonymously compiled to be given to Anna, Neelam, Peyton, and Margaret. Per tradition, a portion of the donations from each classroom are combined and used to purchase gifts for the support staff as well.
Donations can be placed in the black Donations Box at the front desk in the file marked Sunflower Cottage.  Also in the Sunflower Cottage file you will find individual cards for Anna, Neelam, Peyton and Margaret. Please take a moment to sign these cards. Even if you choose to not participate in the group gift, we still encourage you to share your words of appreciation. Please also sign the cards for the support staff!! They are located in the same box in the Support Staff file.
Appreciation Cards and Gift Donations are due by 5:30p on December 16.
Cash or checks payable to Kristiana Kroneck are accepted.  Alternatively, donations can be made via PayPal (Kristiana Kroneck | KristianaKroneck@gmail.com) or Venmo (@Kristiana-Kroneck).  When making donations via PayPal or Venmo please note that the donation is for "Sunflower."
We will present the cards and gifts on December 20 at the Winter Sign and Solstice Celebration.
A Final Note of Thanks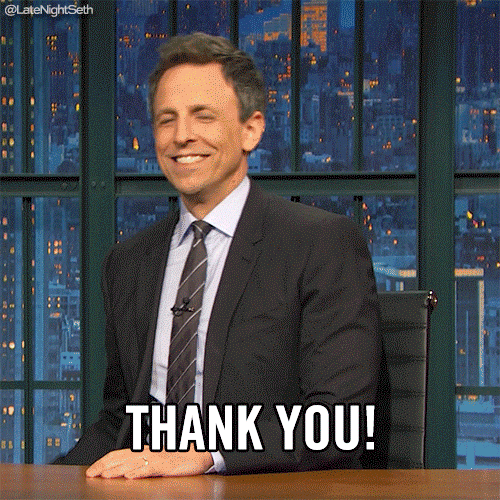 Last but certainly not least, a late but very sincere thank you and shout out to The Ransel Family for hosting a spectacular Costume and Trick-or-Treating Party on Halloween this year. Thanks for keeping the tradition going and for opening your home to all of us and our spooky, spirited, costumed children.  Ya'll know how to throw a party! Thank you, thank you, thank you!
Thank you all for your contributions in advance!  Questions, concerns, suggestions – please feel free to contact us.
Gratefully,
---
From Anna – October News
Dear Sunflower Families,
as I stood in the classroom on Thursday night, watching all of the children joyfully demonstrate work they know and love to their nearest and dearest I felt so grateful and proud. It's the beginning of the year, but we're really starting to put roots in and make a community together. I see it more and more each day, as the children offer help to one another and practice their independence. Parent Child Sharing is such a wonderful evening and I hope you all had as much fun and delight as I did.
Welcome New Friends
We had a great picture day, too, and are so happy to welcome Anders to our classroom! Anders is making friends already and you've probably heard about him at home from your children. Please be sure to give a sweet hello to Anders, Scarlett (who joined Camassia) and parents Emily and Mike. Welcome to Sunstone!
Another new welcome is for Margaret Dellinger who will be joining the Sunflower team and especially helping out in the late afternoons with Neelam. Margaret spent time with all of us during the in-service weeks and we're so glad she's working with us. I asked Margaret to sum up what brought her to Montessori and her reply was —
"From its origin (Maria Montessori) to its application, I am in awe of Montessori. Rooted in my own experience as a lifelong learner, I know it to be true that children are naturally curious, that they are all at different stages of development, and that when these qualities are recognized and honored by an adult, the best of that child comes forth. I hope to play a small part in helping build confidence and creativity; competence and connectivity in children of Sunflower Cottage."
You'll see Margaret at the end of the day when you're picking up, so be sure to give her a warm welcome, too.
Student Observers
Starting this week we'll be hosting two student observers from Montessori Northwest (the Montessori training institute in town.) It's a wonderful opportunity for these students to get to observe and see and work with Montessori classrooms and it's good practice for the children to welcome someone into our space and let them do their work.
Since we'll be practicing hosting observers, now is a good time to start thinking about coming in for an observation yourself. If your child is three, please check in with me before arranging a time, since it can be confusing and stressful for the youngest children to see their parents and then have them leave, but if your child is a little older you can schedule a time to come and sit in the classroom and get a look at how the Sunflower works during the day. If you're curious, it's also great to schedule observations in the elementary classrooms so you can peek at what may be ahead for your child.
Halloween Reminder
Lastly, we'll end our month with Halloween. I hope you've been enjoying hearing the song "Full Moon Overhead" that we've been practicing. I really love Halloween BUT please leave the costumes and candy at home. I will be delighted to hear all about what they wore, what they saw, and all their adventures.
Thank you so much for reading this lengthy newsletter and also for bringing your children to school everyday to be part of the classroom. I hope you feel proud and see the huge competence that I see in your children everyday.
All my best,
Anna
---
From Anna – Sunflower News
Dear Sunflower Families,
As we finish out September, I'm already excited with the progress we've made as a classroom and little community. Last week we all joined together with the other classrooms to sing "Light a Candle for Peace" at our assembly. The Sunflower children were really belting it out and I hope that this song has come home to a few of you at least.
In the classroom we've been busy with a lot of new lessons and old reminders about how to help a friend, how to tie an apron, and how to care of a big spill. I love watching the culture of helping that we have in our classroom. I have seen even our youngest and smallest friends offer help and sometimes offer assistance with skills they themselves haven't mastered.
October
October will be busy and I wanted to make sure you have these dates for your calendars:
October 5th: Fall Festival! Join us on the front lawn for activities and bonding and this year there's also the Fun Run.
October 10th: Fall Mixer — just adults — come and see classrooms and talk with all of the Guides while enjoying snacks and drinks. We're excited to all be together and this is a great time to ask about certain lessons and get insight into the work your child does everyday!
October 11th: In-Service Day No School
October 16th: Picture Day! Don't worry, I will help them have a clean and fresh face.
October 17th: Parent Child Sharing from 4:30-6:00. This event is my favorite and you are all welcome to come into the classroom and get lessons from your child. Please plan to come for at least a half hour so your child can comfortably demonstrate some of the work they've had lessons on. This is an evening of real pride and joy for the children, and your support and enthusiasm with whatever choices they make are appreciated.
Reminder
As we prepare to enter the seasons of many holidays, I'd like to share an important reminder that your child lives in the present and that sometimes giving them information about events too far away in time can be stressful and overwhelming. The concept of even "yesterday" and "tomorrow" are complex if you think about it — so I like to think about the idea of packing for a trip. If you're going on a trip with your child, you don't need to let them know the details of this trip until you're actually packing. Think of it as you're packing your bags and also packing their mind with the information they need. The same can be said for a trip to the doctor. Sometimes children know about going to the doctor and getting a shot very far in advance and I've seen them be anxious and stressed with this information. Help your child succeed by keeping them in the present and noticing the wonderful things that are happening each day. And as always, if there are big events (trips, grandparents coming, etc) please let me know so that I can support your child and understand the variety of emotions they may be feeling for different things in their lives.
I'm really grateful to be working with all of you and look forward to a wonderful year together,
Anna
---
From Anna – Welcome Letter
Dear Sunflower Families,
It's been a lovely summer!  The children have been exploring nature, sharing stories, creating beautiful works of art, dancing and cooking.  We will soon shift gears and prepare for the school year to return!  At the end of August, (8/22-8/30), I will work with Peyton and Neelam to prepare the classroom and get ready for the new friends who will join us in September.
Starting on September 3rd, we will welcome the returning children back. If you're new to the Sunflower Cottage we look forward to meeting you and I will be in touch soon to schedule an orientation visit.
Your child will need to bring the following on their first day or during their orientation visit just before they begin:
A pair of rubber-soled, slip-on shoes to be left at school and worn indoors. Please do not send slippers.
A complete change of clothes including socks and underwear. No characters, please.
A small, child-sized cup or mug for drinking water. No plastic or characters, please.
Drop-off is from 7:30-8:25, and the drive-through car drop off will be up and running at 8:10 every day.  Please use the drive-through drop-off if you arrive between 8:10 and 8:25. If you are dropping your child off after 9:00, please wait until the window of time between 12:30 and 1:00.  We will be playing outside after lunch during this time and your child can join us with ease.
Please remember that when your child joins us in the middle of the morning, it is disruptive for both your child and the classroom. Your child will thrive with a consistent schedule and this can happen the best when they are able to start their day with the rest of their classmates.  Thank you!
I will see you all on Back to School Night on September 12th.  As always, if you have questions before then, don't hesitate to email me at aardizzone@sunstonemontessori.org
I'm looking forward to this new school year and eager to dive back into our big work!
All my best,
Anna
---
From Room Parents – Welcome Letter and Gathering September 14th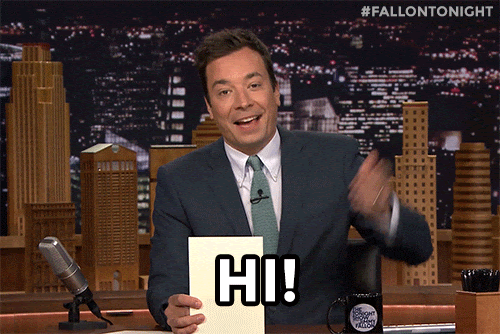 Welcome to all new and returning families!  We wanted to take a moment to introduce ourselves – Shawna Williams (Eloise) and Kristiana Kroneck (Huck).  We will be the Sunflower Cottage Room Parents for the 2019-20 school year.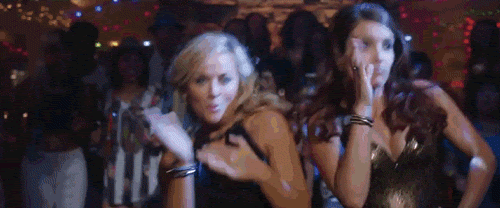 Our responsibilities as Room Parents are varied and we would like to take the opportunity to let you know what we do and how we might be able to help with questions, support, and ideas that you might have.  In partnership with the incredible Sunflower Cottage Staff – Anna, Neelam, and Peyton – it is our hope and mission to help connect and support the Sunflower Cottage Community.
Sunflower Gathering September 14
First, let's cover the really important stuff – coffee, donuts and playing at the park.  We'd love to catch up with all of the wonderful Sunflower families to kickoff the new school year.  Join us for Sunflower Starts the School Year at Westmoreland Park on Saturday, September 14th from 9:00am – 11:00am.  The children can play, the adults can attempt to converse (or quietly observe – we totally get it – introverts, extroverts, ambiverts are all welcome!), eat donuts, drink coffee.  Jimmy Fallon will be there to welcome you… nope, no he will not.  (Failed attempt at humor – check.)
To ensure we have enough donuts and coffee, RSVP to Shawna and Kristiana by Thursday, September 12th.  It will be a lovely time even without Jimmy, cross our hearts and all that jazz.
Back to Room Parent business.  We are here for you.  Period.  Exclamation point.  Questions – we can help.  Ideas – we can help with that too.  Support – we are in this together.  Bandaids, boo-boo kisses, hand sanitizer, donuts… we've got you covered.
What We Do
Volunteer Opportunities – We help communicate volunteer opportunities with the classroom.  If families are needed to sign up for flowers/laundry, classroom wish list items or to volunteer at Solstice, you may hear from us.  Some are able to give their time, others would rather offer donations.  We encourage you to volunteer in a way that is right for your family.  You can check out a list of volunteer opportunities on the parents portal of the website.  Please let us know if you have questions about any of the opportunities.
Gifts and Staff Appreciation – We coordinate gift giving efforts for the Guides and the support staff during the holiday season and at year-end.  We also coordinate a staff appreciation meal once a year. For staff appreciation, each classroom chooses one month during the year to provide a meal to honor the whole school staff and show our appreciation for all that they do for our children.  Meal ideas include breakfast goodies, brunch, or serving homemade soups and baked goods for lunch.  If you have any ideas or suggestions, we welcome your input!  We will let you know when our selected month is and send out more information at that time.
Winter Solstice Activities and Class Auction Art Projects – We help plan and procure supplies for the Winter Solstice craft activities as well as the classroom art auction project, so if you have any special talents or can volunteer your time, please let us know. You will also see donation sign-ups in the Tuesday Communications as these events near.
Sunflower Cottage Community Events – We organize special events for the Sunflower community.  In addition to the whole school Fall Mixer on October 10, we will be planning a Sunflower community get together this fall (ahem… September 14th, Westmoreland Park, 10a) and another in the early spring so watch for those details.  There will also be an end of year picnic. The date is yet to be determined for that but we'll keep you informed.
Class Communication
Throughout the year we will use this listserv, sunflowercommunity@sunstonemontessori.org, to communicate to you information regarding all of the above items.  We highly encourage you to read the Tuesday Communications each week and check out the classroom page link while you are there.
School Directories can be found on the 
parents portal
 of the website under Directories –  Password: Sunstone. The classroom rosters will be published there shortly.
Important Dates
Following are a few upcoming events – we hope to connect with you at one or all of these events.  In addition to reading the weekly Tuesday Communications and emails from us, of course, we recommend checking the school calendar on the website regularly to stay in the know.
September 12 | Be sure to mark your calendars for the upcoming Back To School Night on September 12 @ 5:30pm.
September 14 | Join us on Saturday, September 14 at 9:00 am at Westmoreland Park for Sunflower Starts the School Year.  Enjoy donuts, coffee, and delightful people.
September 21 – 22 | Family Camping at Oxbow Park on September 21 @ 2:00pm.
October 5 | Fall Festival and Free Electronics Recycling on October 5, 10:00am – 2:00pm
October 10 | Fall Mixer.  Mix. Mingle.
We look forward to sharing a new school year with all of you!
Warmly,